How To Get Your Custom Wordpress Blog  

Set-Up-For-You

For FREE Including A Premium Theme & ALL The Plugins You Need!
Save yourself time, money and headache trying to setup a custom blog yourself
Follow The 3 Easy Steps Below: Takes Only 5 Minutes 
Step 1:
Choose One Of The 33 Premium Themes Below ( You'll Get It Installed For Free )
Step 2: Get Hosting With BlueHost & As A Bonus You Get A FREE Domain!
Step 3:
Submit Your Information Below & Your Blog Will Be Ready In The Next 24-48 hours!
Here Is What You Are Gettting 
Absolutely For FREE
Premium Theme Of Your Choice Installed
One of the 33 Premium Themes of your choice, fully customizable and mobile responsive (Save yourself hundreds of $$ from hiring a designer or buying a premium theme yourself)
All The Plugins You Need Installed & Customized
Your blog will come installed with 14 essential free plugins to keep it performing top notch + GET 2 PREMIUM plugins to help you generate leads & sales (Thrive Leads & ProfitBuilder Cost $120 - Yours FREE)
Get full access to all my blogging training videos & tutorials and learn how to build an authority blog that brands you, how to increase your blog traffic and optimize your blog for leads & sales.
You will be invited to my Private Facebook Blogging Group and my Mastermind Group where you can ask me any questions and get my support.
Step 1:

Choose One Of The Recommended Premium Wordpress Themes Below
There are literally millions different WordPress themes out there, but Optimize Press is one that I recommend the highest, because it's specifically built for internet marketers. It's much more than a theme, you can build entire membership sites with it, create converting landing pages, sales & marketing pages, training courses, launch funnels and everything is highly customizable and looks perfect on mobile…I personally use it so it should tell you a lot... :)
Step 2:

 Get Hosting With BlueHost & As A Bonus You Get A FREE Domain!
You get very FAST & RELIABLE hosting that will give you peace of mind!
You get awesome 24/7 genuine customer support that truly care about you!
You get a FREE domain for entire year!
You get UNLIMITED domains hosting, unlimited hosting space!
Bottom line I host all of my websites online with Bluehost...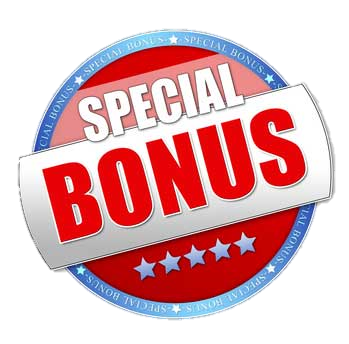 On Top Of Everything You Will Get 2 Premium Plugins Installed For You For Free ( Total Value $106 )
Thrive Leads – This plugin will satisfy all of your list building and lead generation needs on your blog. You can create all kinds of totally customizable opt-in forms to capture leads ANYWHERE on your blog…It's the best plugin I have ever seen and I tried dozens different ones…

ProfitBuilder - It's an easy to use drag and drop marketing pages creation plugin, which will enable you to create all kinds of marketing pages, landing pages, webinar pages, sales pages, you name it.
Step 3:

 Complete The Form Below 
Frequently Asked Questions & Answers
What if I already have a hosting account that I'm satisfied with, can I still use your service for free?
The short answer is no, if you want a custom blog installation with one of the premium themes on this page, with all the best plugins and all the bonuses, including access to our Private Facebook Group for support, then you can pay $97 via paypal
here
and then give me your wordpress blog wp-admin login details and/or your cPanel login details in the form above. Please mention that you bought through paypal. 
What if I want a premium theme that is not listed here?
Pretty much all of the themes listed here are StudioPress premium themes run on the Genesis Framework, so they offer robust coding and customization, and fully mobile responsive. If you want a premium theme that is not here, you can contact me at marquel@marquelrussell.com and ask if I can install some other premium theme you would like.
What if after installation I don't like the theme I chose, can you install another theme for me?
Yes, I can install other theme for you from the options above, just contact me at isuviphelp@gmail.com
What is the best package to sign up with Bluehost for me?
For most people the best package would be the plus package, because you get unlimited domains and unlimited website space. However if you want to start small with only 1 domain, you can always upgrade later for the plus package when you add more domains. In BlueHost you pay for 12 months, or 24 months or 36 months in advance. The longer you pay in the advance the less money you pay per month on average on hosting.
As a side note, Bluehost tries to upsell you to buy Domain Privacy Protection, Site Backup Pro, SiteLock Domain Security and more, you don't need any of this stuff so you can save money by ticking off those additional services.  
© Copyright 2017 - MarquelRussell.com | All Rights Reserved